Three Side Trimmer
The perfect solution for cutting books and magazines on all the 3 sides in one go. Get a perfect 90 degree cut every time.
Programmable Automatic
Three Side Trimmer:
Trim Star boasts of a solid construction with single piece casting of each of the 4 sides, which are then seasons, before machining operations. All machining is done on CNC machines for high accuracy.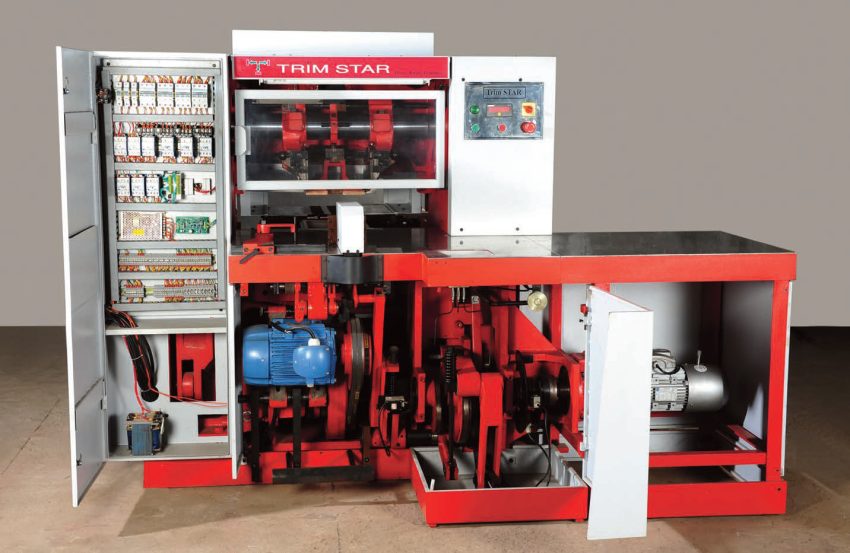 The side frames are single piece, in graded casting, with components bolted on to the main frame of the Machine. Hydraulic tank is robust and gives adequate pressure of all kinds of paper/ high gsm cuts with sufficient enough recoil for the next cut, achieving an optimal speed.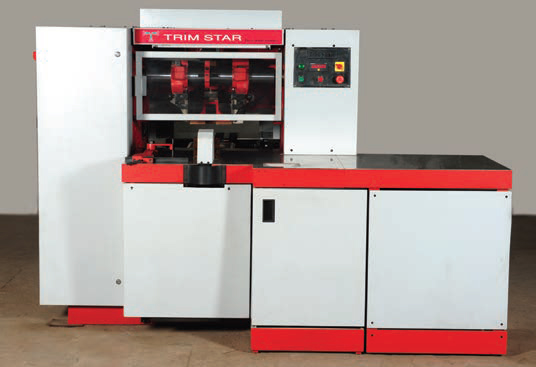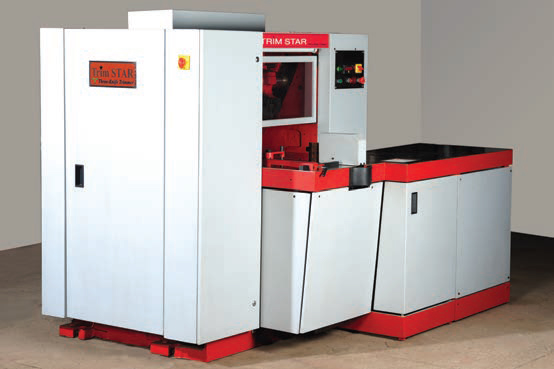 Multiple motors and the PLC interface control between them and the compressor is programmed in the system. Remote diagnostic is available as an option in the machine.
TrimStar by Pramod Engineering optimized optimizes the entire package in itself, with no separate panels and motors handling out of the main machine, that make the machine simple to install, reinstall, move and service. Up to 5 meters long conveyers can be added to delivery.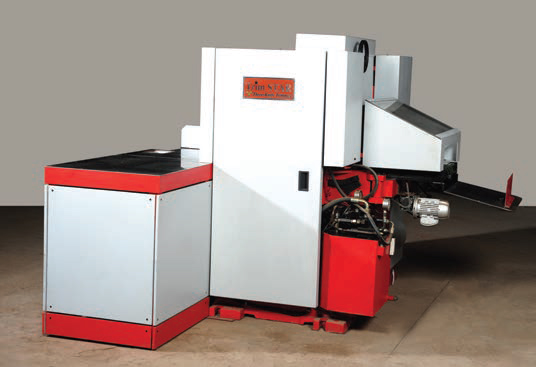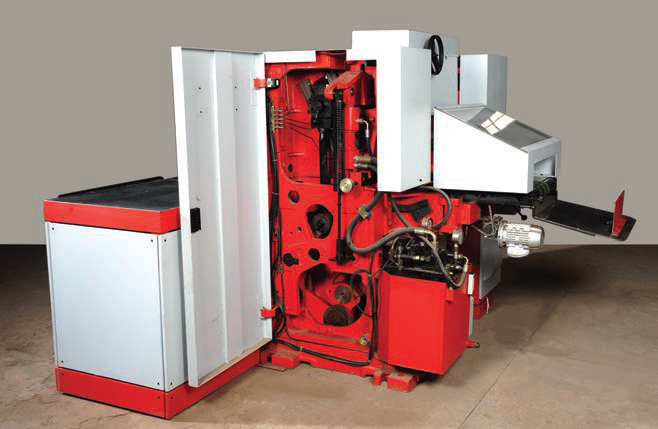 TECHNICAL SPECIFICATIONS of "Programmable Automatic Three Side Trimmer".
| | |
| --- | --- |
| Speed | 25 cycles per minute |
| Un-trimmed book size Minimum | 145 x 105 mm |
| Maximum | 320 x 320 mm |
| Finished Book Size Minimum | 140 x 100 mm |
| Maximum | 300 x 305 mm |
| Trim Height Minimum | 5 mm |
| Maximum | 100 mm |
| Power Supply | 3 phase, 415 V, AC ±5%, 50 Hz |
Super efficient cutting/trimming solution for magazines, brochures, textbooks, note-books, catalogues and annual reports with 2-up production for notebooks. In Line Three Side Trimmer are designed to adjust to any book size in less than 10 minutes per adjustment.
SALIENT FEATURES OF THE MACHINE:
Machine is equipped with automatic in feed system for transfer of stock to the feeder clamp.
All the production data are set (feed) via touch screen control panel.
High grade cast iron structure, engineered for maximum rigidity and durability to be used for main frames
Machine is incorporate latest safety standards in compliance to ISO and CE.
PLC based control system with diagnostics information on Control panel.
Drive with electro-magnetic clutch-break system.
Adjustable hydraulic pressure for clamping of books.
The trimmed waste paper collected in a bin for easy disposal.
Automatic pile slides into cutting station.
Motorized conveyor belt delivery system.
Electro-mechanical safety devices.
Separate operational mode for changing of cutting knifes and other routine
maintenance in order to ensure the safety.
The Three Side changing system is quick and easy.
Air compressor to be supplied with machine of required capacity.